zucchini bread - quick and delicious!
Picture late summer and loads of (dare I say overgrown) zucchinis from the garden. You can only eat so many grilled zucchini - am I right? So....what do you do with the rest? Bake zucchini bread! I've been making this recipe for years. I've adapted it from the Betty Crocker Cookbook and I make it a few times a year (when I'm literally using up giant zucchinis from the garden)!
It's easy and you can do everything by hand....no need to get out the mixer for this one. I love that it makes two loaves. So, you can keep one for yourself, and gift the second loaf.....or put it in the freezer for a later time.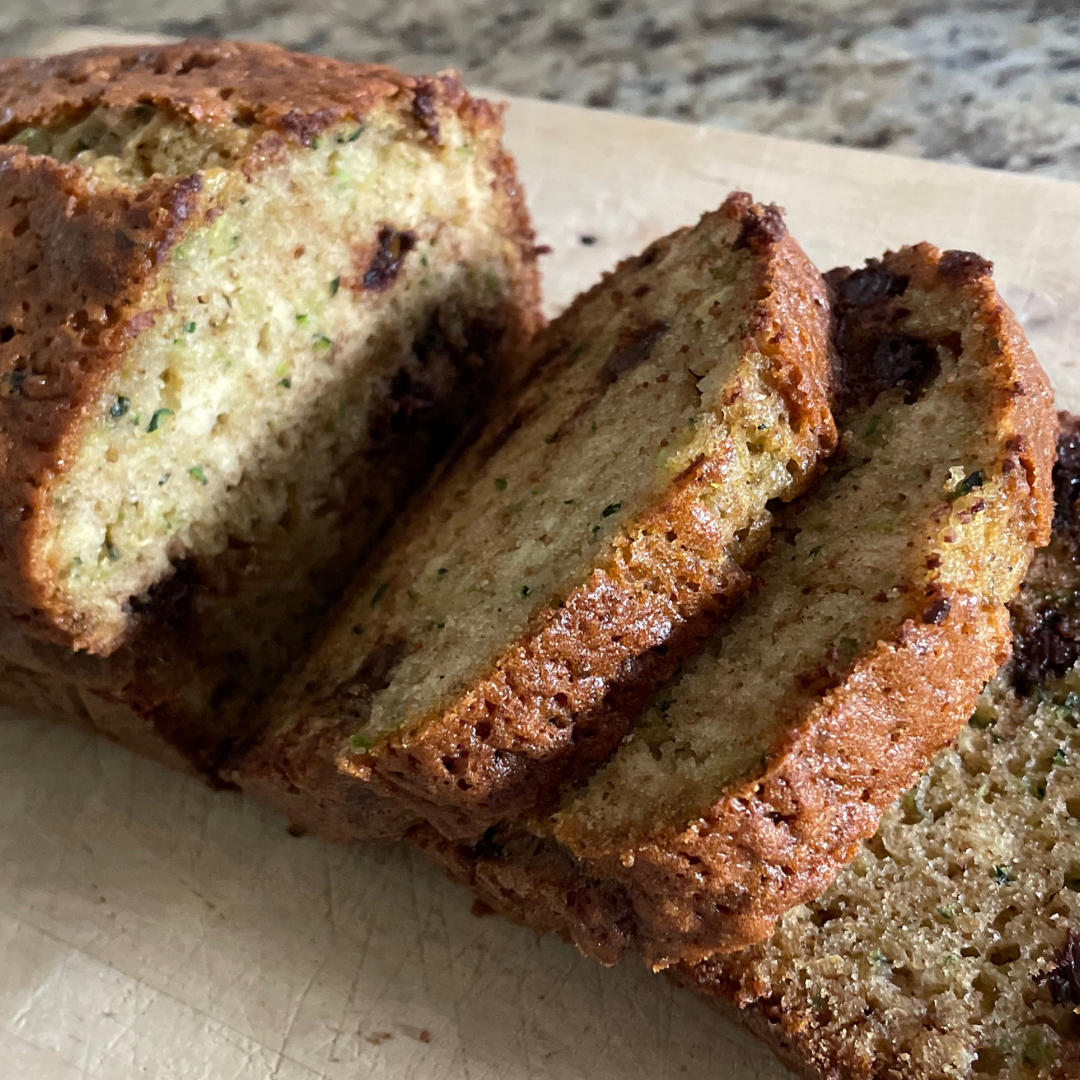 Ingredients
3 cups of zucchini shredded - about 2-3 medium or 1 large ;)
1 2/3 cups of sugar
2/3 cup vegetable oil
2 teaspoons pure vanilla extract
4 large eggs
3 cups all purpose flour
2 teaspoons baking soda
1/2 teaspoon baking powder
1 teaspoon salt
1 1/2 teaspoons cinnamon
1/2 cup chocolate chips (optional - can sub raisins or chopped pecans/walnuts)
Instructions
Preheat oven to 350 degrees Farenheit. Line 2 loaf pans (8 1/2 x 4 1/2 x 2 1/2 inches) with parchment paper (or butter and flour loaf pans if preferred).
Sift and mix flour, baking soda, baking powder, salt and cinnamon together in a bowl and set aside.
In a large bowl, whisk eggs. Add sugar, vanilla and oil and whisk until combined. Add zucchini and mix well.
Add flour mixture and mix by hand until incorporated making sure not to over mix the batter.
Add chocolate chips and combine.
Divide batter evenly amongst loaf pans and bake in centre of oven for 50 - 60 minutes or until tester inserted into centre of loaf comes out clean.
Cool for 10 minutes on a cooling rack. Remove from pans and place top side up to cool on cooling racks. Serve warm or cool.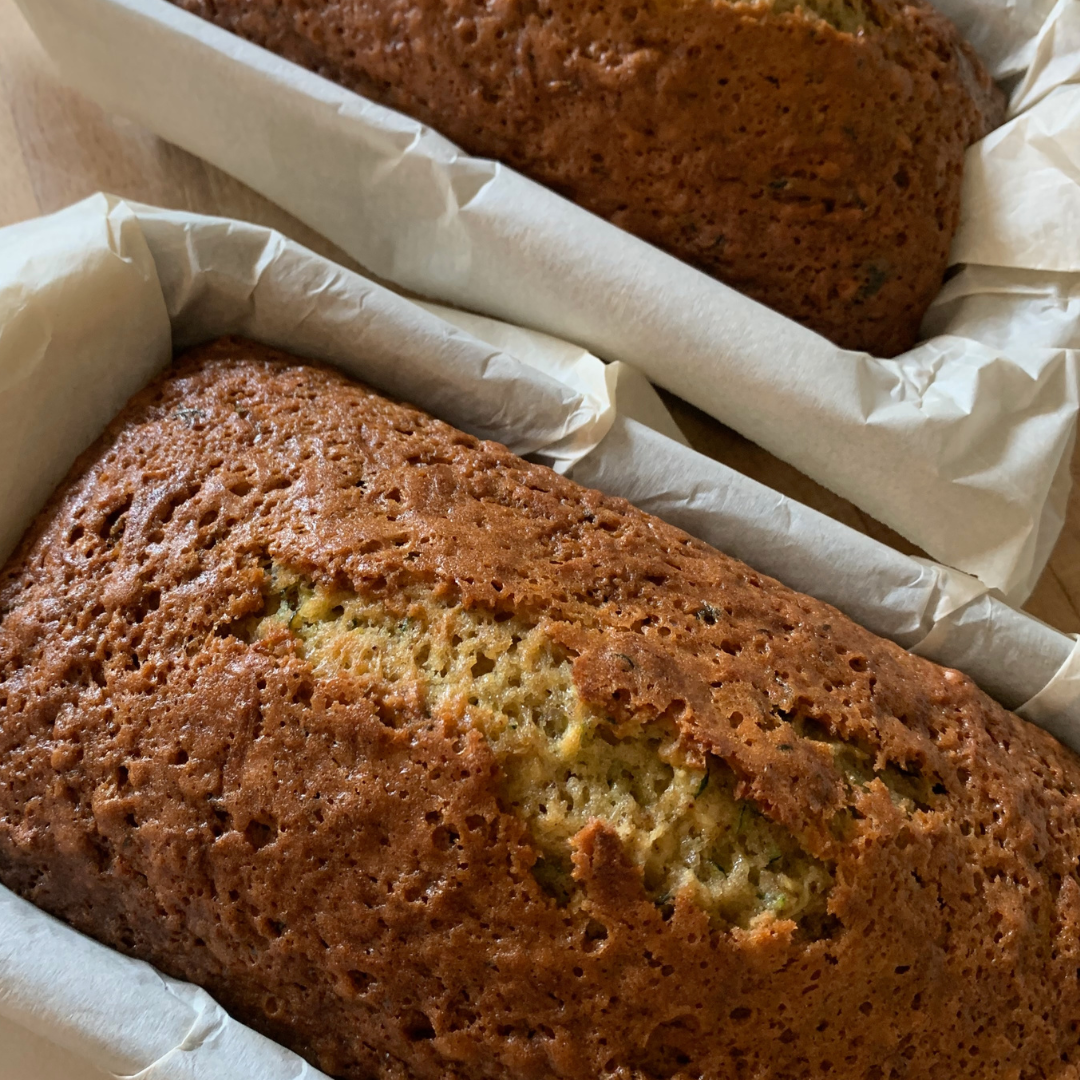 By the way...if you need some relaxation in your life, click the link below to get access to my FREE Yoga Nidra Guided meditation for relaxation.
The information presented here is for entertainment and informational purposes only. The information in this post is subject to interpretation and is an expression of opinion. It is not intended for, and does not replace professional, medical, legal, business, and/or health related opinions and advice. It is not a substitute for counselling or any other type of therapy, or medical advice from qualified professionals.