Dairy Free "Cream" of Broccoli Soup Recipe
There's no doubt about it, I LOVE SOUP!!!! I love it so much, it was the first course at my wedding. I could eat it every-single-day! Nothing tops a warm bowl of soup at lunchtime for this girl.
There are so many reasons for my love of soup. Perhaps it's because you make it once, and can eat it for a few days. You can load it with healthy ingredients and it's easy to heat up once it's made (that's my kinda lunch). Because of all the different recipes out there, trust me, you'll never get sick of soup!
One of my favourites is cream of broccoli soup. But, my tummy isn't a fan of dairy, so I make this pot of velvety goodness with cashews instead of cream and nutritional yeast instead of cheese. Even if you're not vegan, I promise, you won't miss the cream or the cheese in this version of broccoli soup and it takes under 30 minutes to make.
---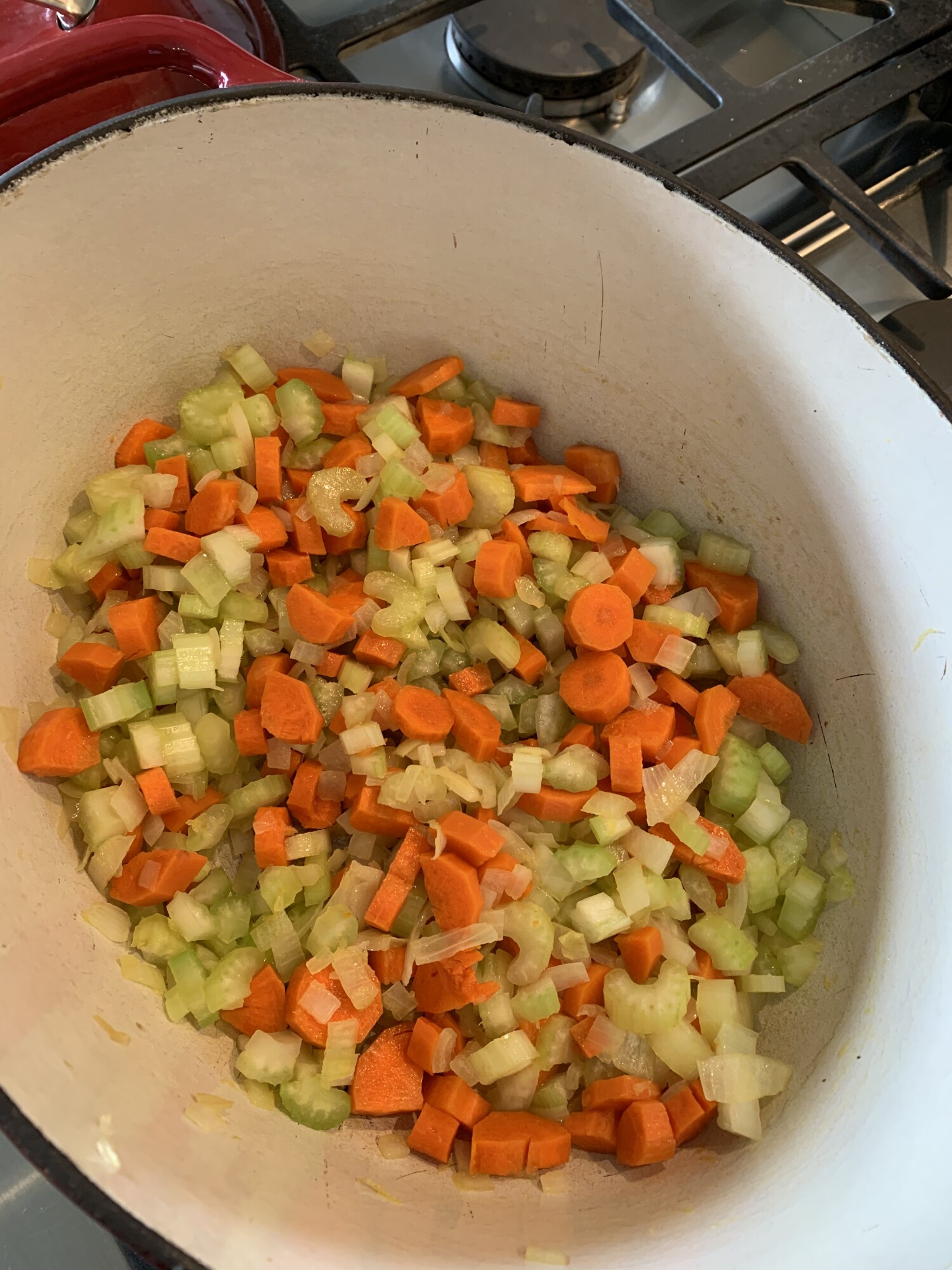 Ingredients
1 tablespoon of coconut oil or olive oil
1 large onion diced
4 large carrots peeled and diced
4 stalks of celery diced
1 clove of garlic minced
1 sprig of thyme (or 1/2 teaspoon dried thyme)
6 cups of vegetable stock (store bought or homemade)
4-5 cups of broccoli florets chopped into bite sized pieces (about one head/bunch of broccoli you would typically buy at the grocery store)
2 tablespoons of nutritional yeast (this makes up for the cheesy flavour in most broccoli soups)
1 cup of raw cashews soaked in two cups of water for three hours (or I cup of cashews boiled with two cups of water for 5 minutes)
Salt and pepper to taste
INSTRUCTIONS
Over medium heat, add coconut oil to a large pot or dutch oven
Add diced onions, carrots and celery to the pot stirring occasionally until onions are translucent (about 5 minutes)
Add minced garlic and stir for about 30 seconds - 1 minute ensuring not to burn garlic
Add sprig of thyme (or dried thyme) and 6 cups of vegetable broth, cover with lid and bring to a boil
Once broth starts boiling, turn down and simmer for about 8-10 minutes until carrots and celery begin to soften
Add broccoli florets and simmer for another 8-10 minutes
While soup is simmering, drain and rinse soaked cashews and blend with 1 cup of water in a high speed blender until no lumps remain (NOTE: if you haven't pre-soaked the cashews, place them in a pot with 2 cups of water and boil for 5 minutes. Then drain and rinse the cashews and blend with one cup of water in a high speed blender until no lumps remain.
Once broccoli and vegetables have softened add pureed cashews, nutritional yeast and salt and pepper to taste
Mix all ingredients together and remove sprig of thyme
Taste and adjust seasonings as desired
Serve warm
If soup is too thick, add more water or broth. If soup is too thin, simply continuing simmering until desired liquid evaporates.
This soup keeps well in the fridge for a few days. When reheating soup, if it's too thick, add more water or broth to desired consistency.
Now go enjoy your soup already!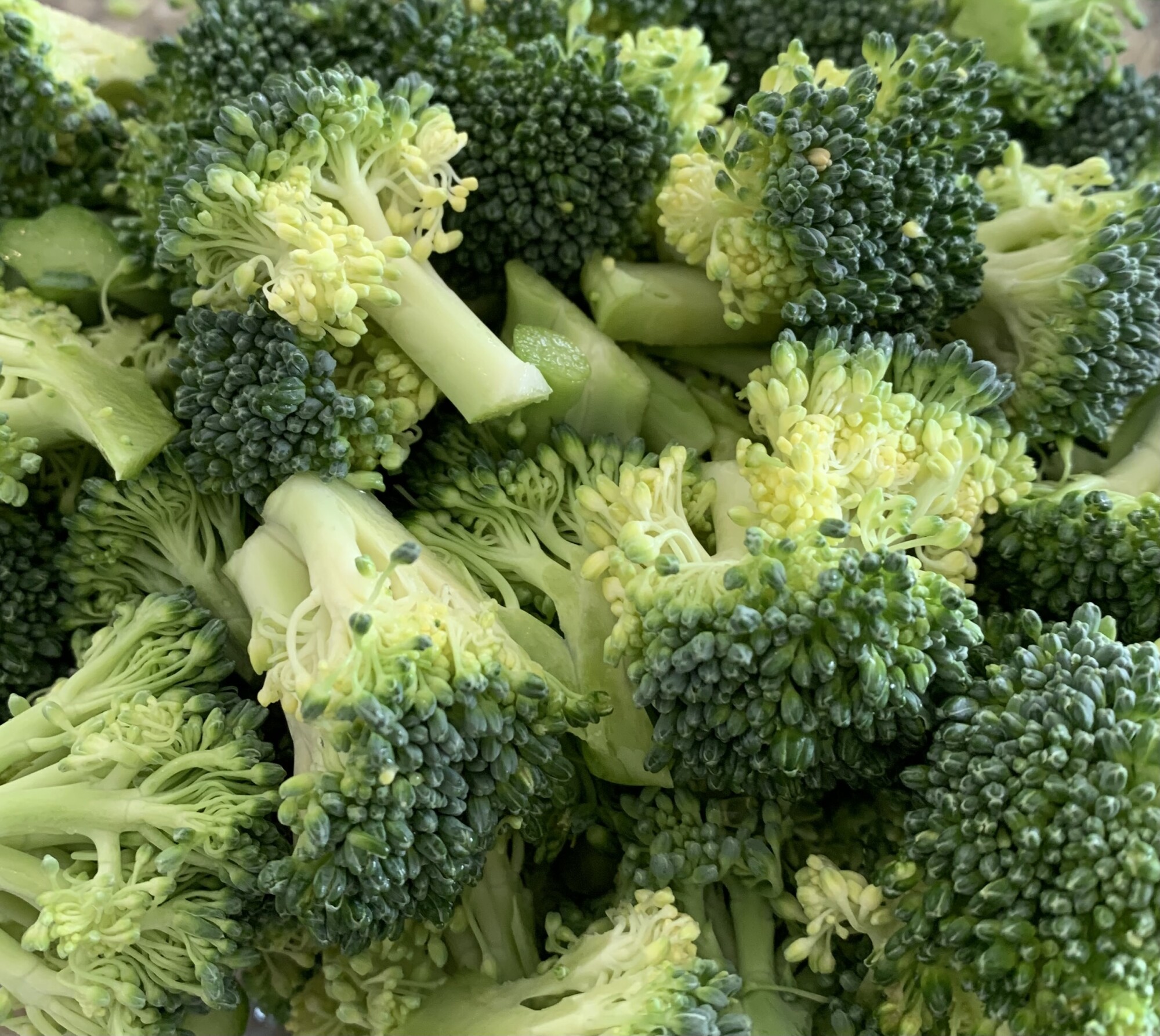 By the way...if you liked this post, click the link below to get access to my FREE Yoga Nidra Guided meditation for relaxation.
The information presented here is for entertainment and informational purposes only. The information in this post is subject to interpretation and is an expression of opinion. It is not intended for, and does not replace professional, medical, legal, business, and/or health related opinions and advice. It is not a substitute for counselling or any other type of therapy, or medical advice from qualified professionals.